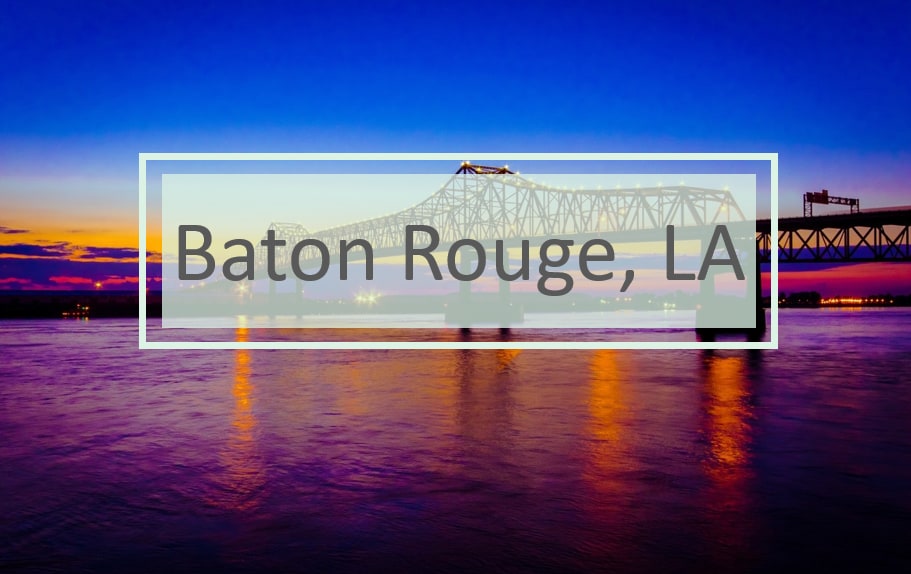 About Superior Ford of Zachary
When you are looking for a reliable Ford dealership in the Baton Rouge, LA, area, one of the first names you can turn to is Superior Ford of Zachary.  We have a wide selection of new and pre-owned vehicles that you can choose from, so no matter what your budget is, we can help accommodate you. We also go above and beyond by offering a number of different financing options, because we know firsthand how much being mobile makes a difference, whether you're going to and from work or picking up your child after school.
We also strive to make the car buying process as simple as possible by having a knowledgeable and friendly staff that will be happy to answer any questions you may have about a specific vehicle or its financing options, and a repair center on-site to assist in any maintenance needs you may have down the road.
About Baton Rouge, LA
Beautiful and historic Baton Rouge, which is located on the banks of the Mississippi River, is the capital of the state of Louisiana. Some of the sights you may find interesting during your time there include the Old Louisiana State Capital, a wonderful castle-like building which has now been turned into a state museum.  You may also be interested in seeing the Magnolia Mount Plantation, which features some lovely French Creole architecture, and also features insight into life in the Antebellum American South.  The LSU Rural Life Museum is a complex consisting of refurbished buildings that feature exhibits focusing on life during the 18th century. Finally, you can also visit the USS Kidd, which is a retired WW2 battleship that has now been converted into a museum.
Traveling to Superior Ford from Baton Rouge
The drive to Superior Ford of Zachary from Baton Rouge takes a little under a half an hour to complete and is about eighteen and a half miles long.  To begin with, you will go south on W Stadium Rd toward Stadium Dr, where you will then make a right. You will then take the 1st right onto Nicholson Dr/Louisiana Scenic Bayou Byway/LA-30 and continue to follow Louisiana Scenic Bayou Byway, which you will stay on for 2.23 miles until you make a right onto Government Street.  After that, you will take a slight left and take the I-110 N ramp toward the Natchez/Metro Airport. After that, you will merge onto I-110 N via the ramp on the left. You will then take the LA-19 exit, EXIT 8A, toward Baker/Scotlandville. As you get closer to Superior Ford, you will merge onto LA-19 toward Baker/Zachary/Baton Rouge Zoo. Superior Ford, which is located at 4303 HIGHWAY 19, will be on the left. Walk in to Superior Ford to be welcomed to the Superior family!   
Hours
Monday

8:30 AM - 6:30 PM

Tuesday

8:30 AM - 6:30 PM

Wednesday

8:30 AM - 6:30 PM

Thursday

8:30 AM - 6:30 PM

Friday

8:30 AM - 6:30 PM

Saturday

8:30 AM - 4:30 PM

Sunday

Closed
Directions
Get Directions